Sink
2019

Materials: plastic sink, on metal frame with hair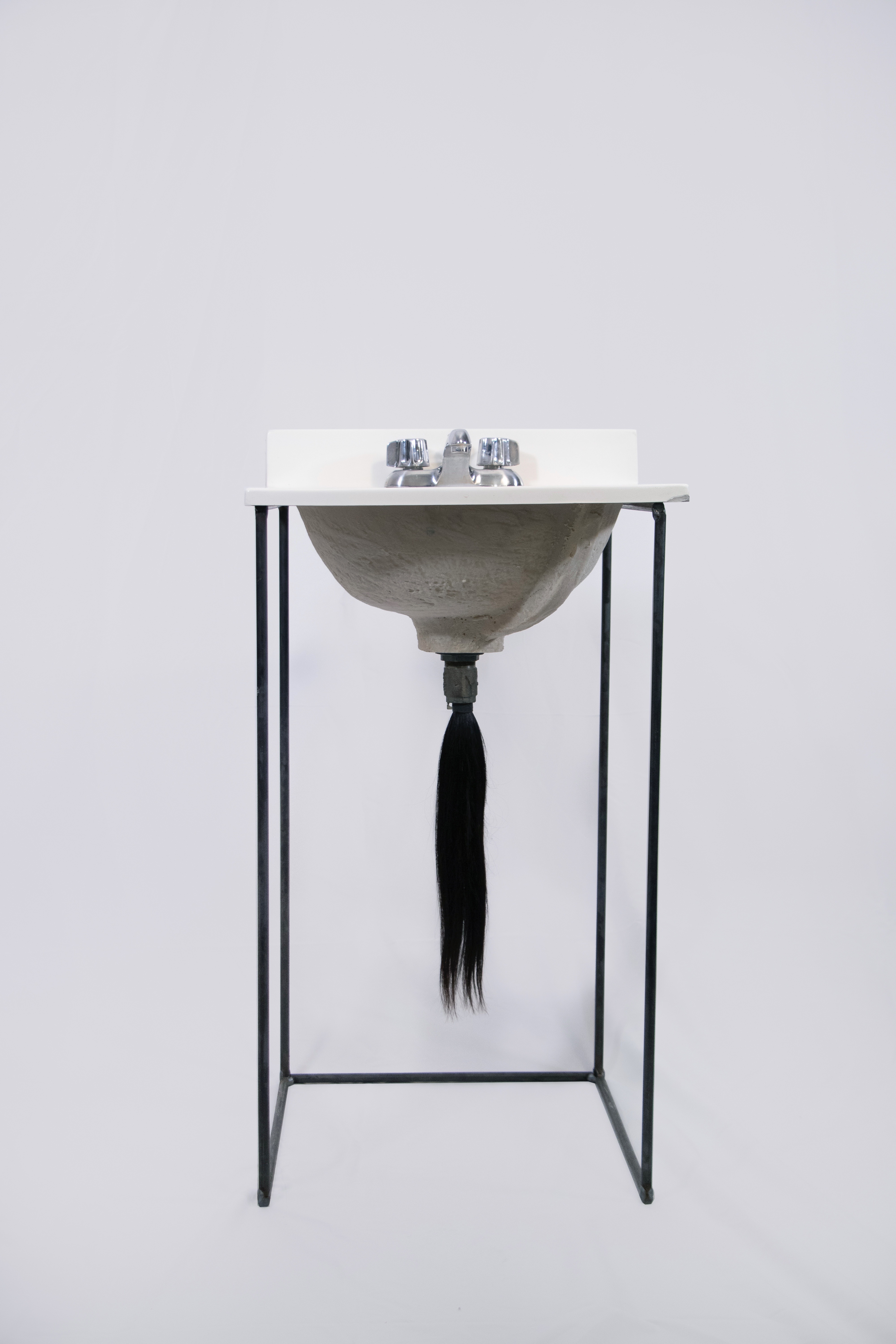 Eirini Kalogera
Glasgow based artist Eirini Kalogera focuses in challenging the functions and materials of everyday objects and reappropriating them in order to reach new meanings regarding the familiarity and purpose of their being.
Her art is about looking, observing; drawing inspiration from the domestic objects around her and their formal qualities that usually go unnoticed due to the fact that we are so accustomed to them.
She get inspired by their everydayness and function to create her own interpretations, at times stripping them bare of their purpose of existence or shifting the attention of the viewer to its form, making them objects of aesthetic admiration.
Her goal is to make people actively look at the objects, rather than passively perceive them.